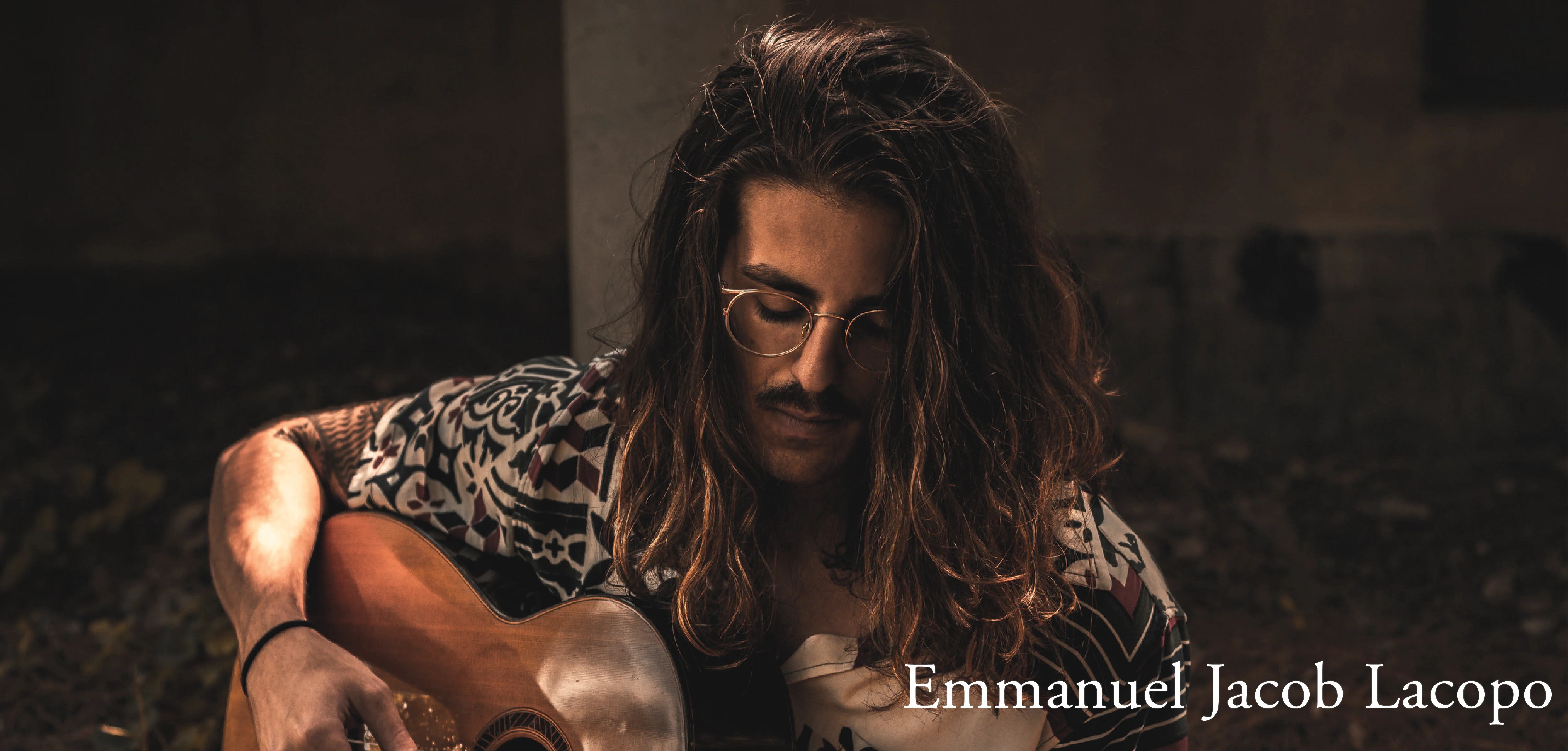 "Emmanuel is a very gifted guitarist and an exceptionally determined student. Every week I was surprised at how fast he could learn the hardest pieces. A key element in his development was his open mind: always doing his best to apply new ways of playing. I'm looking forward to see how he will bloom as a professional musician."
- Jérôme Ducharme, 2005 GFA winner
Canadian Guitarist and Composer, Emmanuel Jacob Lacopo, is an artist driven by collaboration and innovation, placing a focus on re-defining the constraints of the 21st century guitar and an examination of the social implications of the music we present. With the goal of creating a body of work that promotes diversity, inclusion and ingenuity, his music challenges conventions and offers an expanded world of soundscapes and textures. His projects encompass an exploration of new approaches to electroacoustic performance practice, an intermingling of mediums and collaborations that challenge the conventions of the recital model, and the equitable programming of under-represented and silenced composers.
His debut album DRDA (2020) is a re-imagination of guitar repertoire and an investigation of its sonic extents; it offers an expanded world of sonorities and textures achieved through the use of classical guitar, electric guitar and electronic processing. The album features music by Florence Price, and Thomas Flippin, his own arrangements of works by Claude Debussy, Olivier Messiaen, and John Cage, and his own complete recording of Steve Reich's Electric Counterpoint.
Emmanuel received a Bachelor of Music degree from McGill's Schulich School of Music in 2019 and is currently pursuing a Master of Music degree at the Yale School of Music with Benjamin Verdery.